Jumping Sturgeon Kills 5-Year Old Girl on Suwanee
Not much to say about this.
A 5-year-old girl was killed by a jumping sturgeon Thursday on the Suwanee River near Fanning Springs, according to the Florida Fish and Wildlife Conservation Commission.
Then, two more people were hurt by a jumping sturgeon on Friday on the Sante Fe River.
Jayln Rippy died in the accident Thursday, and her mother, Tanya Faye, 31, and her brother, Trevor, 9, were injured. Both of them will need facial surgery.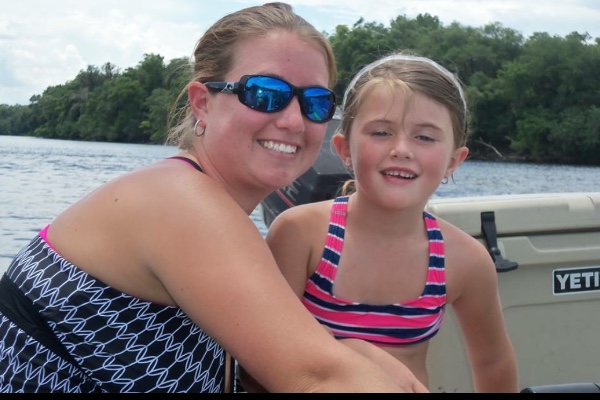 Jayln Rippy and her mother, Tanya Faye.
This is the first fatality that has been recorded from a sturgeon strike on the Suwannee River, according to FWC. Four boaters have been injured this year.
The Rippy family was airlifted to Shands Hospital in Gainesville on Thursday.
Sturgeon are breaching the water due to low water levels.
On Friday, Colleen and Charles Harvey were transported to Shands after they were hit by a sturgeon on the Sante Fe. They were eastbound from the Suwanee headed toward Ellie Ray Campground when they were struck.
If you would like to donate to help the family with funeral and medical costs click here.
WTSP News
10 News